Konigswinter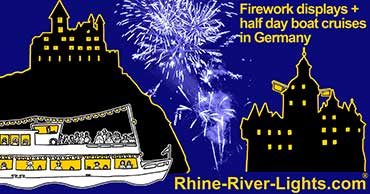 Romantic wine town on the Rhine river and in the seven mountains. Vantage point of gorgeous walkings through Germany's oldest nature park. Attractive hotel and conference offer. Variegated spare time possibilities and numerous culture facilities.

Well worth seeing are the 5.5 km long Rhine river promenade, the Drachenfels with Drachenfelsbahn (Dragon rock with dragon rock rail), Drachenburg castle, the Nibelungen hall with reptile zoo, the seven mountains museum, the wine walking path and the chor ruins Heisterbach in the district Oberdollendorf, the romantic Probsteikirche (Probstei church) in Oberpleis (12. century) and the guest house of the federal government on the Petersberg mountain.

Program Rhine in flames:

Market place festival with live music on the stage and activities in the old town of Konigswinter.

Parking in Konigswinter

The parking lot for cars is signposted at the Rhine river shore in Konigswinter. You drive along the Rhine river shore in southern direction past the boat landing stages and follow the sign "Parkplatz 2" (parking lot 2). This leads you to the underground garage under the hotel "Maritim" with 2 parking lot decks for about 470 cars. The access to the underground garage is from the Hauptstrasse (main road) near the police station. From the underground garage, you walk along the Hauptstrasse about 80 meters in northern direction until you reach the Jakob-Kaiser-Strasse. Then you walk along the Jakob-Kaiser-Strasse about 100 meters in west direction to the Rhine river shore, corner hotel "Maritim" at the Rhine river promenade. The parking lot fees in the underground garage in the hotel "Maritim" cost 1.50 EUR per hour for the 1st and 2nd hour, every further hour 1 EUR and for the whole day (from 10 hours) 11 EUR.
(status May 2004).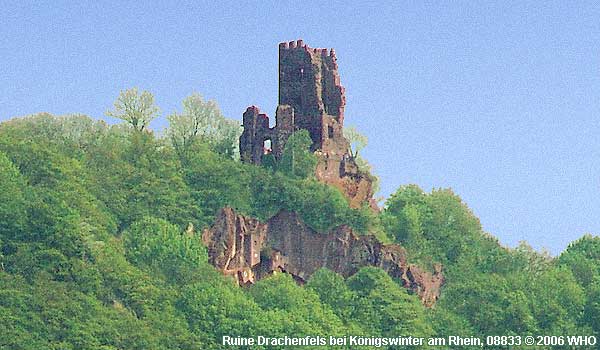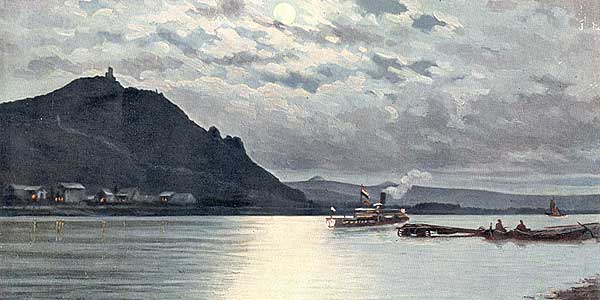 Firework schedule dates | Boat tickets
For Prospects, hand-written information per letter | telephonic round cruise boat tickets order | hotel, pension, vacation apartment | delivery condition and pay condition for round cruise boat tickets | advance payment rest payment | cancellation | further conditions please look at the following web page: https://sicher.hotelliste.biz/firework/information/index.html
.